Hi Zemög, many thanks for accepting this interview request.
To start, lets talk a little bit about your cultural background and upbringing in Colombia. When did you first discover Techno and what prompted you to start music production? Looking at the things you share about yourself, it looks like you spend a lot of time outside in nature. Has this been a vital source of inspiration for you?

I grew up in the middle of a musical family and in an environment that was also somewhat technological. A
music lover father and collector of vinyl records of tango, bolero, salsa and old Latin music; and brothers who
broadened my musical spectrum to rock, pop, hip-hop, and reggae. I learned to play the guitar at the age of 13
and on the other hand there was always a computer in my house, which my mom used for accounting, so from
a very early age I already had DAW programs like FL Studio to make sounds on my own and explore. I entered
to study music production in Manizales and there I discovered electronic music for the first time seeing the
use of turntables to mix music. I became a recurring attendee at Techno events for a few years and that's how my interest to start producing and playing started in 2012.
Without a doubt, nature is a fundamental part of my inspiration when it comes to creating. I try to spend as
much time as possible hiking mountains in my free time or even on touring, so I can get to know the different
natural environments of the cities I travel to play. I am fortunate to live in a highly biodiverse country that has
everything for me to be discovered.
How would you describe your creative process when incorporating tribal elements and nature-leaning
ambience, field recordings, or textures into your music, and what inspired you to merge these together? What emotions or states of mind would you like to convey to your audience through your music?

As I love being in natural environments, I also like to record them, and modify them to my liking, there is nothing more organic than daily listening, of which we are often unaware. That is precisely what I am looking for with the recordings, to give the music I compose a space to experiment with the direct sound of the life I live and the spaces I inhabit. As I am an audiovisual sound director, throughout my career I have collected documentary recordings with indigenous and Afro-Colombian instruments, songs and rituals, environments and Foley elements that continue to build my own library. That closeness that I have developed with my roots has led me to mix it with the music that I make. I don't pay attention to conveying a specific mood when I compose. It will depend many times on my own state of mind and surely that will be what I transmit. But mainly I seek that through repetition, sampling, and hypnosis, the audience feels comfortable and immersed in listening, as well as on the dance floor.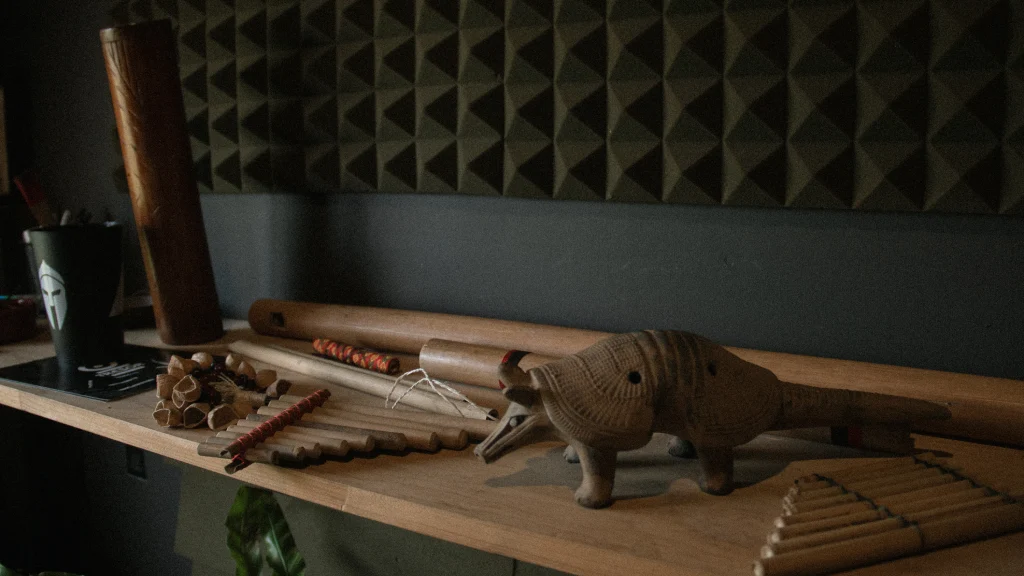 Colombian folk music is very colorful, being influenced by African, Caribbean, Spanish and Indigenous roots. Do you take anything from these traditional genres, have you sourced and sampled any traditional percussive instruments for example?

I feel very identified with the African sound of the Pacific coast and with the indigenous ritual music of
Colombia. Both have a truly inspiring cultural and folkloric wealth. I have played and recorded some favorite
instruments like the Marimba, also called the jungle piano, some Pacific drums, the Guasá and the indigenous
Rattles, and handcrafted wind instruments like the Rucu, made from a type of bamboo that only grows in
Colombia, and the Ocarinas made of clay in the shapes of Shamans, animals and zoomorphic figures.
How is the scene in South America and particularly in your home country, Colombia? How easy is it to release music through traditional channels, such as vinyl records? How is the club scene and how "accessible" is Techno for Colombians?

Releasing music in vinyl format in Colombia is not an easy thing, it is only possible through limited Lathe Cuts.
And it is extremely expensive, plus the very high shipping costs from Colombia. So I don't see it as profitable
right now. But on the other hand, speaking about the club scene in my country, it is possibly the strongest in
all of South America. Techno is accessible to everyone, even with the high costs of producing an event and the
accelerated devaluation of our currency, there are high-quality events, serious promoters and clubs, very good
artists, and audiences that are increasingly educated and devoted to the cause. So I think our scene is
constantly growing, not just in the central cities but in the periphery and small towns.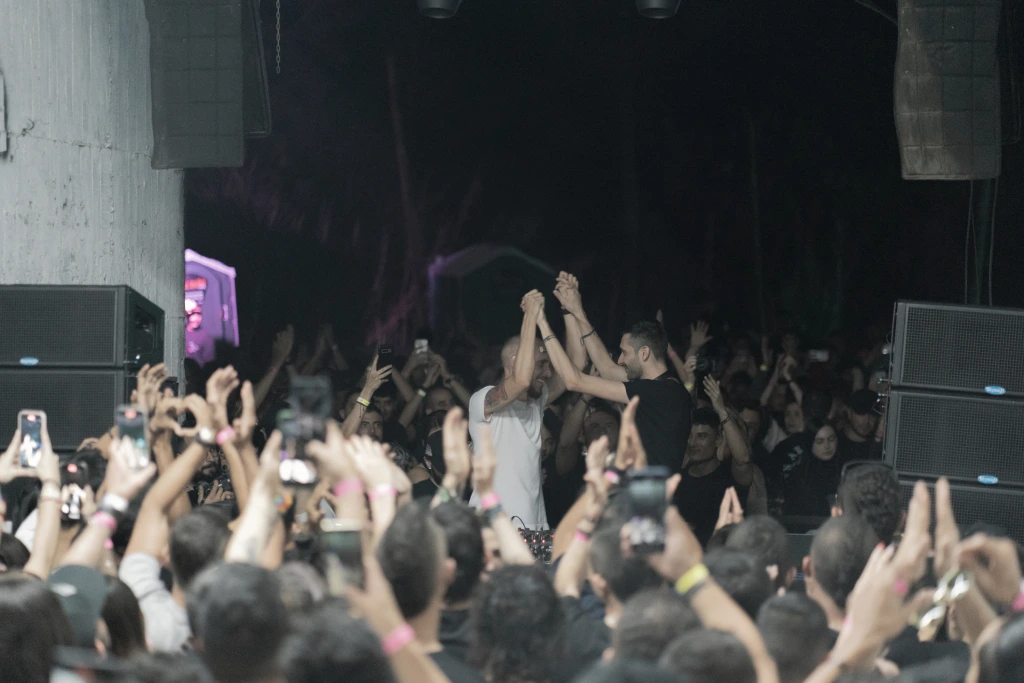 C

an you tell me a little bit about the collective Matteria and how you started it, who you are running it with and what kind of events you are promoting?
Matteria is a collective union of 5 friends (4 of them are DJs). We founded it in 2018 after having organized events many years before and having our own club. So, it's the result of a lot of learning and a cultivated audience. We have become an important collective for the establishment, development and visibility of club culture in the Eje Cafetero region and throughout Colombia, establishing ourselves in Pereira, a very strong and musically educated city at the Latin American level. We focus on providing the audience with highly sensory experiences through audiovisual experimentation, high-quality sound, and setups inside and outside the club, inviting authentic artists and projects that represent our vision, among which we have been able to have: DJ Nobu, Claudio PRC, Marco Shuttle, Sigha, Rrose, Anthony Linell, Adriana Lopez, among many other artists.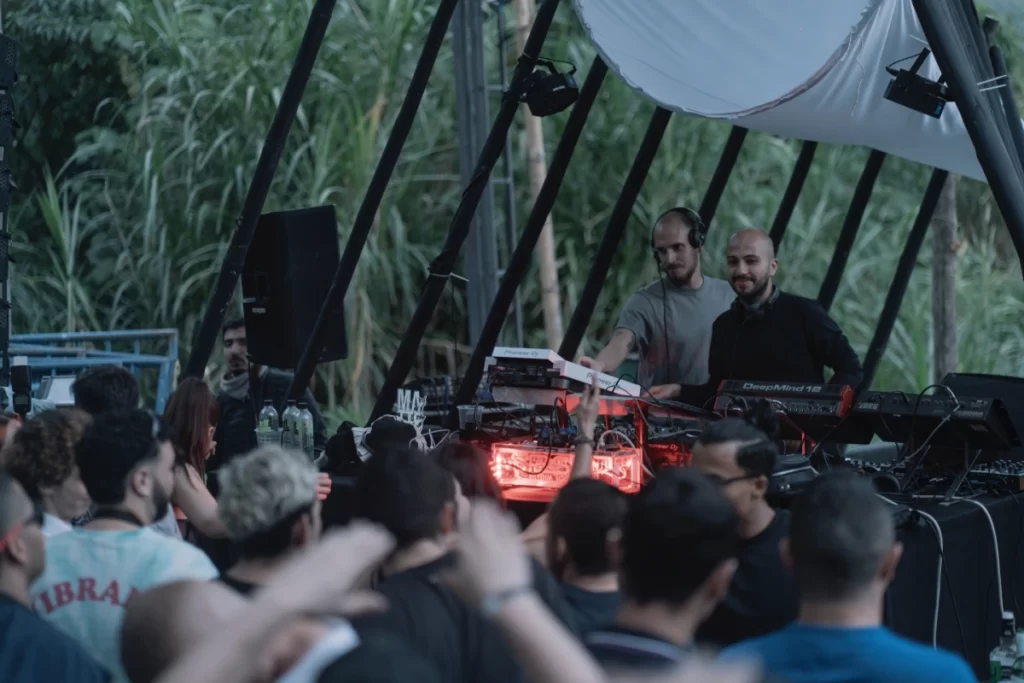 You have launched your own label, Tepuy, releasing on Bandcamp. Interestingly I understand the label is
named after large sandstone plateaus found in South America – hinting at a deep connection with nature?

Beyond a connection with nature, Tepuy is a connection with our first ancestors, they are the oldest mountain
formations in the world, so I feel that they faithfully represent my intention to connect with my roots. I had the
pleasure of hiking and climbing a place of Tepuy in Vichada next to the Orinoco river and that changed my life
forever, it was a very deep connection. I also want the label to be an exhibition of the indigenous arts, cave
paintings, metalwork and architecture that represent the ancestral cultures of Colombia.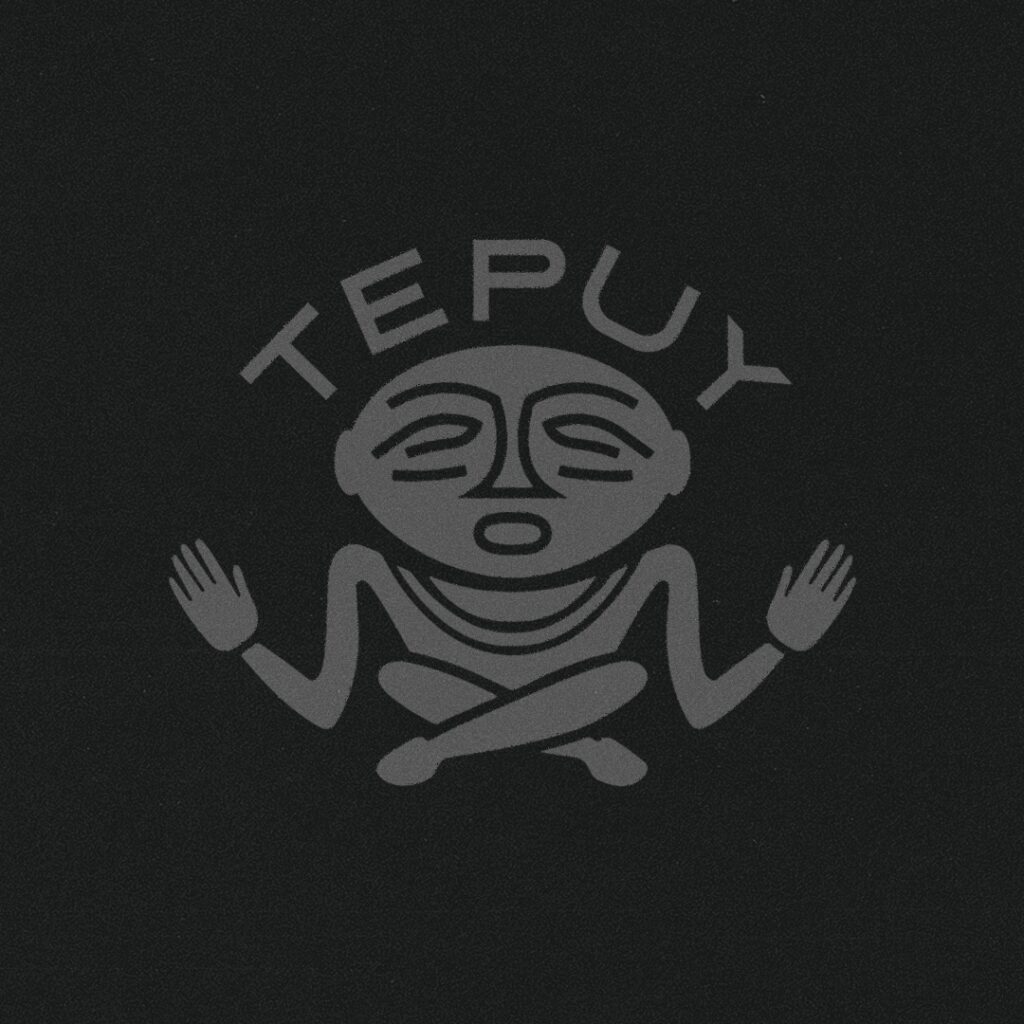 Did you have your records pressed in Europe or were you able to get everything done in South America? How has Bandcamp as a platform worked for you so far?

The vinyls of the first release were made in Medellín and were limited copies. But the idea with the second release is to be pressed in Europe. Bandcamp has been a great help for the exposure and sales of the label. It has worked incredibly well and the label has been very well received around the world. I am happy that there is a platform like Bandcamp where it allows you to be an independent artist or label having complete control of your moves.
What is the label "ethos" of Tepuy and what are your plans for the releases? Is it your own creative outlet or do you plan on releasing music from other producers?

I plan for the first few releases to be just own releases with remixes from my favorite artists. In this way I feel that I can express the whole concept and aesthetics of the label more precisely . Then I want to do some VA, mainly to help indigenous peoples and poor communities in Colombia. There will also be some releases from other artists in the future.
Your new release on our good friend Daniel Danieli's Whispering Signals label is just out now. Can you tell us a little bit about this record?

This release has been composed over the last 2 years. Time where I met Daniel and we connected very well
musically. When I sent him the tracks, he was delighted and invited me to be part of his label. The sound aesthetic of this EP is deep, minimalist, tribal and some meditative, with the intention of taking the audience to a state of contemplation. It was also very important for me to have been in charge of the cover art design, where I was able to visually connect the intentions of the release and the aesthetics of the Whispering Signals label. On the other hand I am delighted that Neel has been the mastering engineer, since I admire his work and his project very much.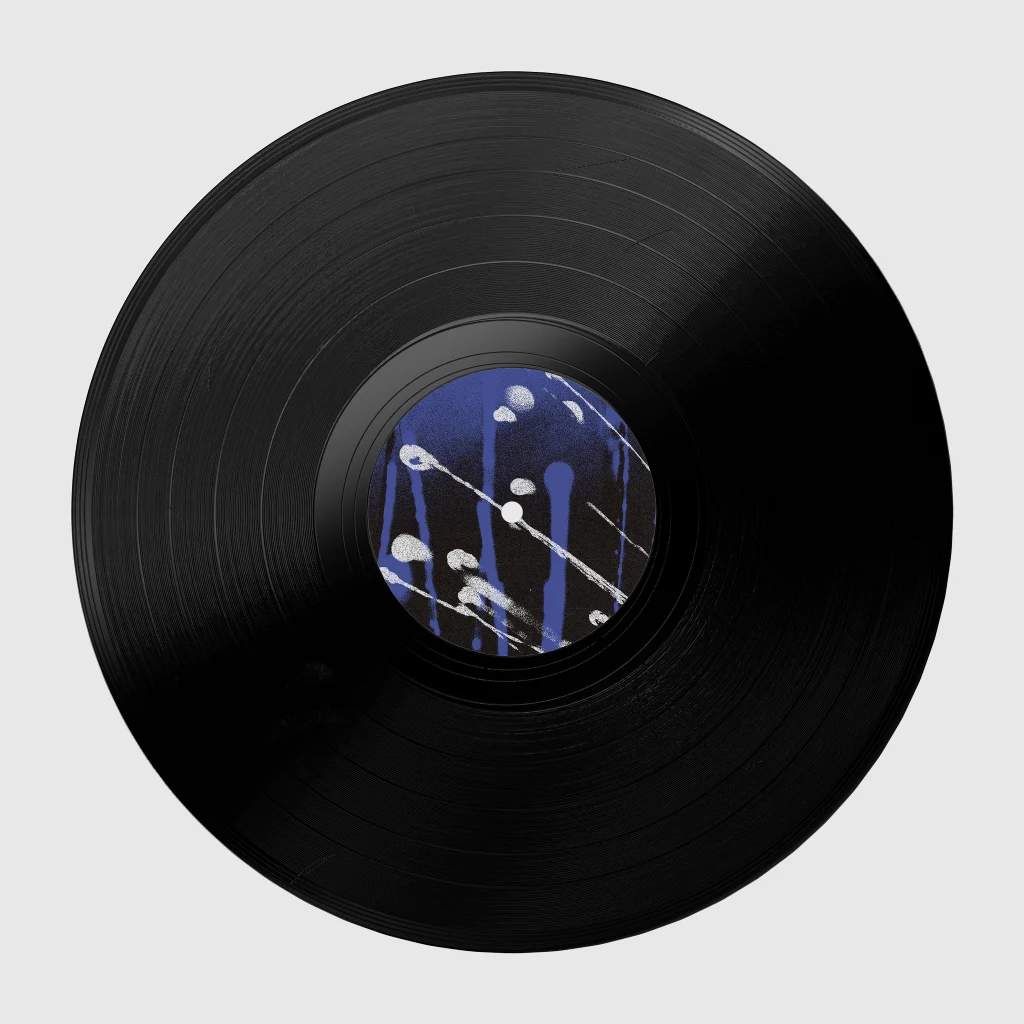 How do you prepare for a live set? What equipment do you use? Do you pre-compile stems of tracks or is it a completely open arrangement of instruments and you build the music on the fly?

It's funny, but I've only played once live and that was when I founded the Zemög project. But now I'm working to
do a live act, possibly this year it will come out. I plan that it will only be for very special occasions, where it is really worth showing myself in this format. To make Live I don't plan to go out with a lot of hardware, I feel that with the computer and the right instruments you can do enough, I am a faithful believer that less is more. As for the way I play it, I like the idea of pre-recording samples and stems to have a basic order at different moments of the act and showcase some of my own productions, but I also love the idea of building music on the fly. So I guess I don't limit myself, as long as the music sounds the way I want it to sound.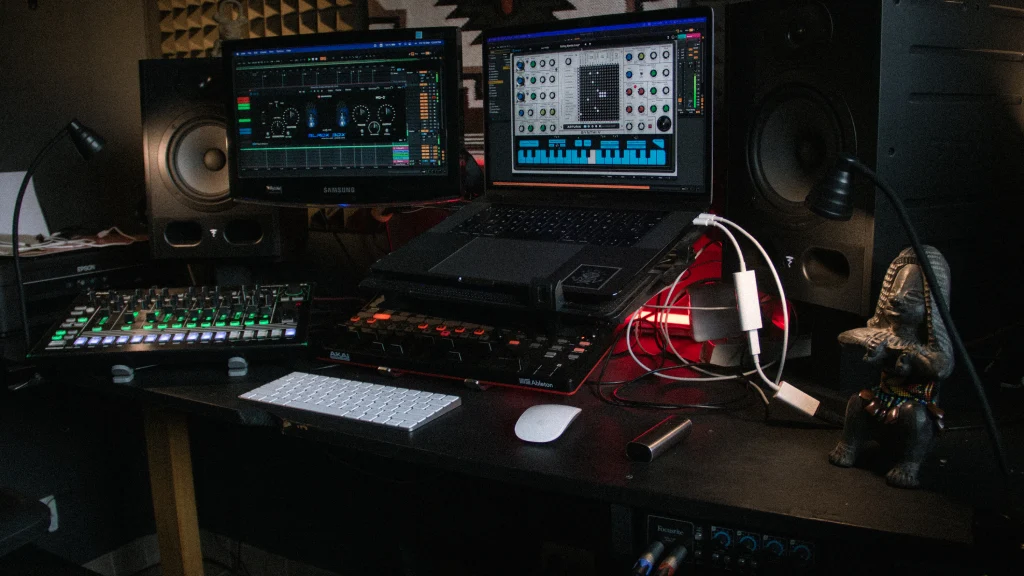 We know you are also playing vinyl sets. Has this physical carrying medium played an important role in your discovery of music or in the way you interface with it as a DJ? Do you primarily think of yourself as more of a DJ and selector or more of a producer with the added ability of playing your productions for audiences?

Collecting and playing vinyl changes a lot of the rules in the way you consume music and art. When I buy a
vinyl I not only buy it for its music, but also often for the art of its covers, sometimes there are vinyls that I
only buy to listen to at home, I like the idea of putting on a vinyl and listening to it completely from side to side
side, appreciating every detail, something that does not happen with digital music, which most of the time you
don't listen to an entire track. When you play on vinyl, you just play differently, you think faster, you have to
be more focused, it takes you much longer to select and you have to make the mix faster and more dynamic.
So you have to put all your skills as a DJ, however, in Colombia it is not much appreciated that you play in this
format, so I don't do it very often in events here.
Although I spend a lot of time producing and developing my own sound, I consider myself more of a DJ and
selector. It is what I have been doing for more than a decade and what I feel most comfortable with to convey
my message in any slot of an event. I love exploring music every day, keep seeking what artists and labels are
putting out, and finding a place for it in my library.
Care to show us your studio and talk us through your production workflow? Do you use any hardware synths or effects?

I don't have a lot of hardware in my studio, a Novation Peak synthesizer, an Akai APC40 II controller, a TR-8, an old5 octave controller piano and a Focusrite Safire Pro 26, I use some plugins that among my favorites are the Reaktor libraries and Kontakt, the Buchla. I also tend to process the signals a lot with filters and modulators like the Hypnus Slink, tube saturators like the Black Box and effects like U-He and Waves, and of course the typical reverbs and delays. All executed in Ableton Live. In addition to that, there are the field recordings, acoustic instruments and Foley that I process through the same effects system. Although I like to structure my compositions and know exactly what I'm doing, I also like to improvise by manipulating functions and letting it flow, so I feel free when composing and finalizing a project.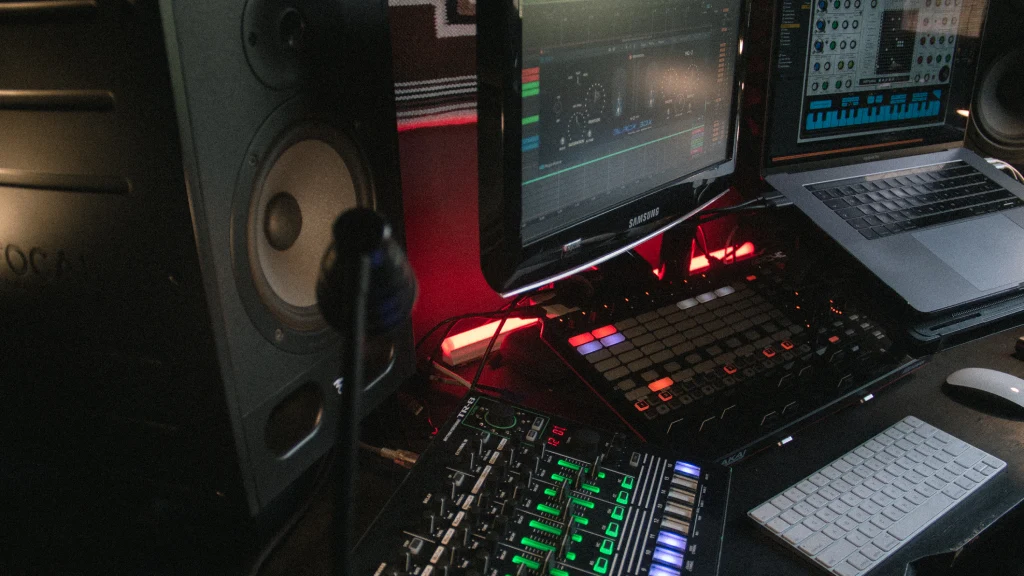 Can you tell us about your plans for 2023 and the releases you have lined up?

This year I hopefully plan to do my first tour in Europe. Maybe for the summer, but that is still to be defined. As for releases, after this EP on Whispering Signals, comes my first full length Album on a label that I admire a lot and feel in complete connection with my music, a project that i have dedicated most of my time in the studio in the last few months and I hope to finish very soon. Some other remixes and VA on 12" are coming too. These are busy times in the studio. On the other hand, I am also part of the hosting of events with Matteria, one of the most respected collectives in Colombia, and this year is undoubtedly one that brings very enriching experiences to our scene and I am very happy for what is to come.
Finally, can you share with us some of the music that inspired you the most and that you would like readers of this interview to listen to?
I personally enjoy listening to full albums. I feel that most of them are very personal works, more
accomplished and that perfectly describe an artist's state of mind or aesthetics. So I'm going to recommend 3
of my favorite albums, which have taken me to unique states.
The first would be Voices From The Lake – Voices From The Lake, a true jewel of deep acid, repetitive and
ritualistic. A masterpiece published in 2012 by my favorite artist Donato Dozzy and Neel.
The second would be Wanderwelle – Gathering of the Ancient Spirits, the sweet spot of deep, melancholic and tribal shamanism. Released in 2018 by Silent Season and composed by the talented dutch duo. Its cover is a beautiful illustration that immerses us literally in a hidden island with ancestral spirits.
The third would be my favorite album of experimental music, Midori Takada – Through The Looking Glass. It's
never enough every time I listen to this album. It's just perfect. The most impressive thing is that it was
composed in 1983 with a sound architecture ahead of its time. I would describe it as full instrumental
harmony with a very high level of creative improvisation. Composed by the amazing Japanese percussionist,
using marimbas, gongs, bells, flutes, and Coca-Cola bottles that were blown as flutes. The illustration of its
surreal cover is not less important at all.