Hi Stojche brat, thanks for answering our questions! We were super stoked about your performance at Alkototabor, loved the work and energy you put into the vinyl-only set. What is it that got you stuck DJing with physical records?
Thank you for your kind words man. I really enjoyed Alkototabor by any means. The festival, the production, the crowd, and the technical setup. Playing records without any stress especially at festivals is super rare nowadays. So, big shout to the Alkototabor team for the incredible production. I still stick only to vinyl records for many reasons. I'm gonna mention a few. When I started collecting records at the very beginning of my DJ career, I felt in unconditional love with the vinyl as a product. In terms of sound quality, records are still supreme when compared with the rest of the sound carriers. Up to date, vinyl records cannot be separated from the roots of the culture we represent. It's the perfect opportunity for any independent record label or solo artist to showcase their art from various aspects. I prefer the idea when you are challenged by the audience on a particular night, when you don't know what's your first and what's your last track, instead of coming down with preprogrammed narratives and sounding a bit predictable. I don't have anything against the CDJ's . I witnessed many DJs killing it with the CDJs or with Laptops, there are a lot of talented DJs out there. Performing with vinyl records is just my own personal choice, and everyone is entitled to their own choice, therefore nobody should be criticized for what sound carrier they use. At the end of the day, I really think it doesn't matter which sound carrier you use, for most of the audience all that matters is the music that comes out of the speakers. I have tried the CDJs, Seratos etc….That's just not for me. All these syncing, looping functions and the element of predictability where you are able to sync in 4 CDJs together and present it as a skill, doesn't excite me much . I choose vinyl because I like a little bit of reality, sonic and extra dynamics to remain there. I simply refuse to be on autopilot or to perform in "Safe Mode". There is also a nostalgic or emotive element to it, I clearly remember what record I bought in Manchester, what record I bought in Amsterdam, Brisbane, Paris etc. It's simply an unbreakable relationship where somehow vinyl records remained part of who I am and what I stand for.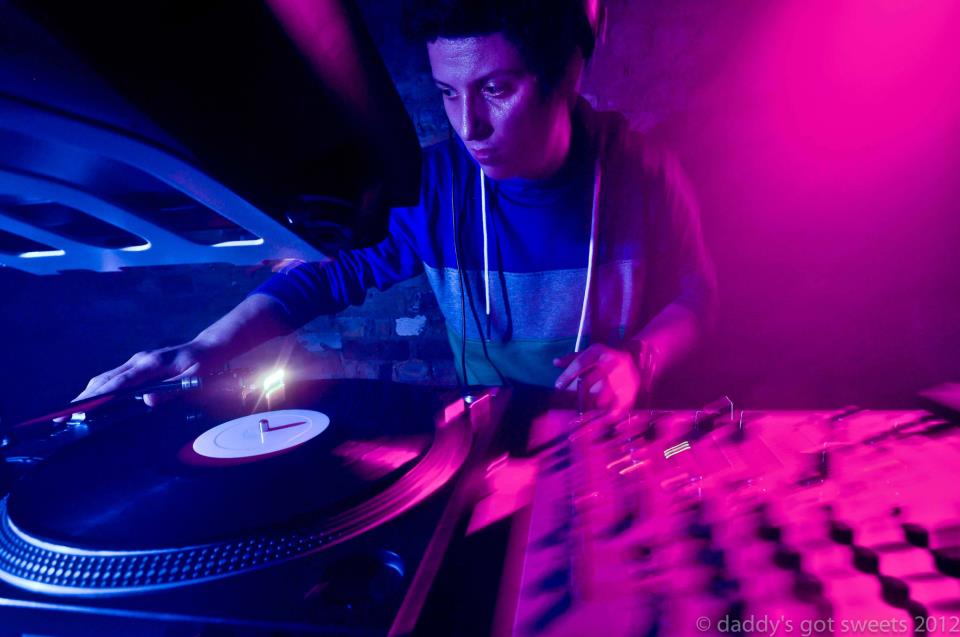 When we heard your set, you played this really classic sounding Detroit schooled techno with dub leaning aesthetics. Do you think this timeless sound is about to resurge on the floor?
It seems like it. The classic 90's techno funk it's still so inspirational to me. I'm happy to see that a lot of younger artists are rediscovering the essence. I'm pretty sure we're gonna witness a new generation that will bring excitement and preserve the fundamental aesthetics of techno music. Generally, I'm not too obsessed about what sound is trendy on the charts at the minute because cycles in dance music come and go. I would always pick records with pure and original character rather than records that try to fit a particular cycle in music. Music that has already passed the test of time and remained relevant all these years shows me that if the emphasis is on the actual music instead of trying to fit in a particular trend, you're gonna remain relevant as long as your music does. People always have a tendency to recognize originality, honesty and certain sentiment. If you stay true to yourself and what you believe in, somebody out there will recognize that 100% !!!
As someone with a Macedonian upbringing, I can imagine how hard it must have been to get good records back in the day. How did you manage to get records in?
At the beginning it was a difficult task. If some of my parents or family members, even friends, traveled abroad, they were ordered to do me a voluntary favor and visit a particular record shop and ask for the records i wrote on a note :). If I knew that I could get a new Purpose Maker, new Steve Rachmad or The Advent release, I would just buy it straight away without a need to listen to any preview. There were few record shops that popped up in Skopje, limited stock but places where you come out with a solid dig. When big retailers like Juno Records came up on the market and started shipping worldwide, buying vinyl became easy and mostly done online. All you needed was a loaded credit card 🙂 So yeah, when you compare it to nowadays, everything is so much easier. I still get that childhood excitement in me when the postman rings the doorbell to deliver my records.
Can you talk a little bit about nightlife in Skopje? How is the city fairing from a club and events standpoint? How have things evolved from the hotbed era of the 90's?
I think the city is doing pretty well in terms of clubbing. For a city of 1 million people, we have a decent amount of clubs and an event program that definitely puts Skopje on the clubbing map. Every weekend there is something going on, clubs like Epicentar, 1212, Minus 1 or Stanica 26 host many internationals alongside the local names. There are few festivals, cultural events like Skopje Vinyl Convention, the Youth Cultural Center is an amazing event location that offers its spaces for many events and concerts, so I'm actually proud to come from a city that has so much passion for this underground culture and scene that existed since the beginning of the 90's.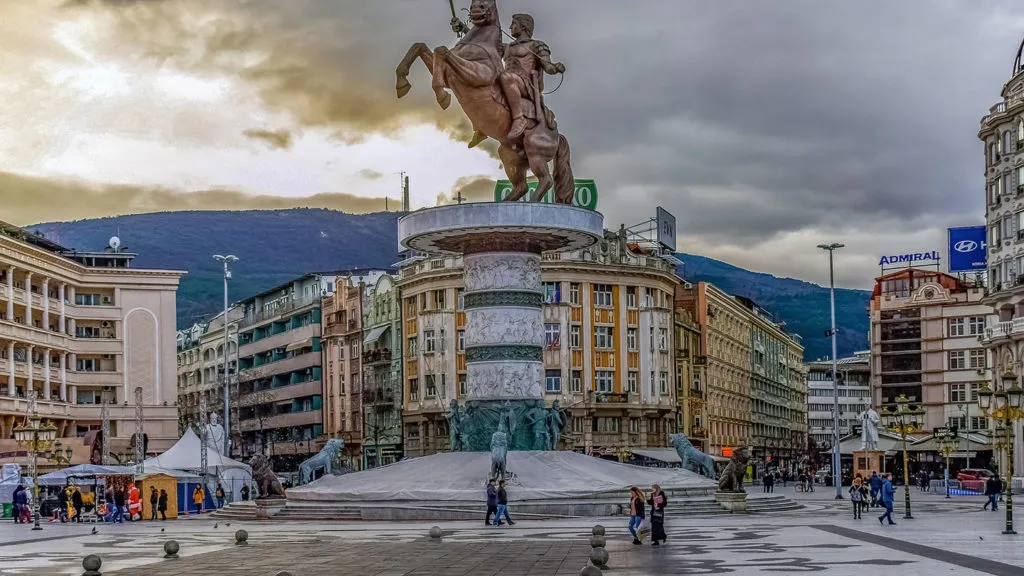 You work at a Latitude record store in Berlin so I'm sure a ton of vinyl goes through your hands every single day. Do you still have items left on your Discogs wantlist :)? Does your daily routine at the store add to your sets or selection in any way? For example, by chatting with people and perhaps noticing stuff you otherwise wouldn't know about?
I try to reduce my Discogs wantlist but the problem is that my appetite for 70's Roots, Dub & Reggae just doesn't go away :). Ordering records for me is like a daily medicine. On another hand, working for a record store is a blessing. You are constantly surrounded by music and a lot of enthusiastic people, so It's work and joy . Yes, hundreds of records go through my hands daily and it's really exciting when you accidentally discover jams that you had no prior idea they existed. My colleagues at work are also pretty passionate vinyl heads, so I feel privileged to be there, but the disadvantage of working in a record shop is that a big portion of my salary simply goes back to where it came from. It's inevitable. At Latitude Records, there are a variety of genre sections, we do in-store sessions on a monthly basis, and our role is to satisfy the demand for most of the genres and for the majority that come at the shop. Customers often ask for recommendations, then you try to nail what they look for. When someone tells me "Stojche thank you so much for the recommendation", I leave work with a happy face.
How are things going with your label, Tangible Assets? In a way records are the most tangible assets in music reproduction, is this the thought behind the name, and if not, can you please elaborate a little bit on it? How did the output of the label change over time and what direction are you planning on going with it?
You got it :)))))))) Yes, Tangible Assets as a record label name, came directly from that narrative. I wanted to give back something to the scene that I've taken so much from. Launching Tangible Assets is the best decision I have made for myself. A record label that gives me the complete freedom to release whatever I want. I still stand strongly behind the idea. Tangible Assets is just a personal statement. It doesn't limit me to release anything from techno, electro, house or even dub. That was all I needed to be able to completely express my emotions on a piece of vinyl. FREEDOM!!! For me personally, music is such a broad field, so I was never up for the idea to start any subdivisions of the label but rather to showcase all my major influences under one roof. I'm not planning to change in any direction, I think that consistency in anything you believe in is really important. I must send a big shout to Syncrophone distribution, who have been my reliable partner since the start of the label. As you can notice, the output of releases is not oversaturated, there is no time pressure, because I like to have some breathing space between releases. I'm trying to allocate time for Tangible Assets and also to meet the contractual agreements with other labels.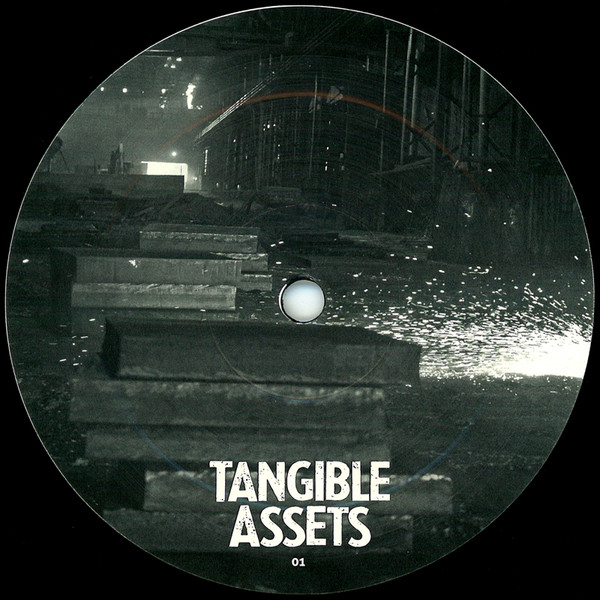 Talking a little bit about production – how did you start things initially? Are you a hardware guy? What is your workflow like? Can you show us your favorite studio gear?
Yes, I use both hardware and software. I never start track the same way. It's usually jamming, trying to come up with some hook to display the main element of the track. I usually record 4 up to 6 minutes takes from an instrument, then chop beats & pieces at later stage during the arrangement. Usually, the main idea is recorded and arranged within few hours. Mixing and gluing everything together comes after. Sometimes i would start jamming on the drum machine and record just a rhythm track. On another occasion i would start mixing the audio while recoding it. The process changes all the time. Having fun in the studio is really important and I always try to keep the process fresh and listen to what my musical instincts tell me. I love going to the studio after playing a gig. I think that is when the best ideas come out. Maybe due to inspiration overload. This bad boy "Electrix Filter Factory" analogue filter is present in 100% of my tracks. Try it out, it was a game changer for me.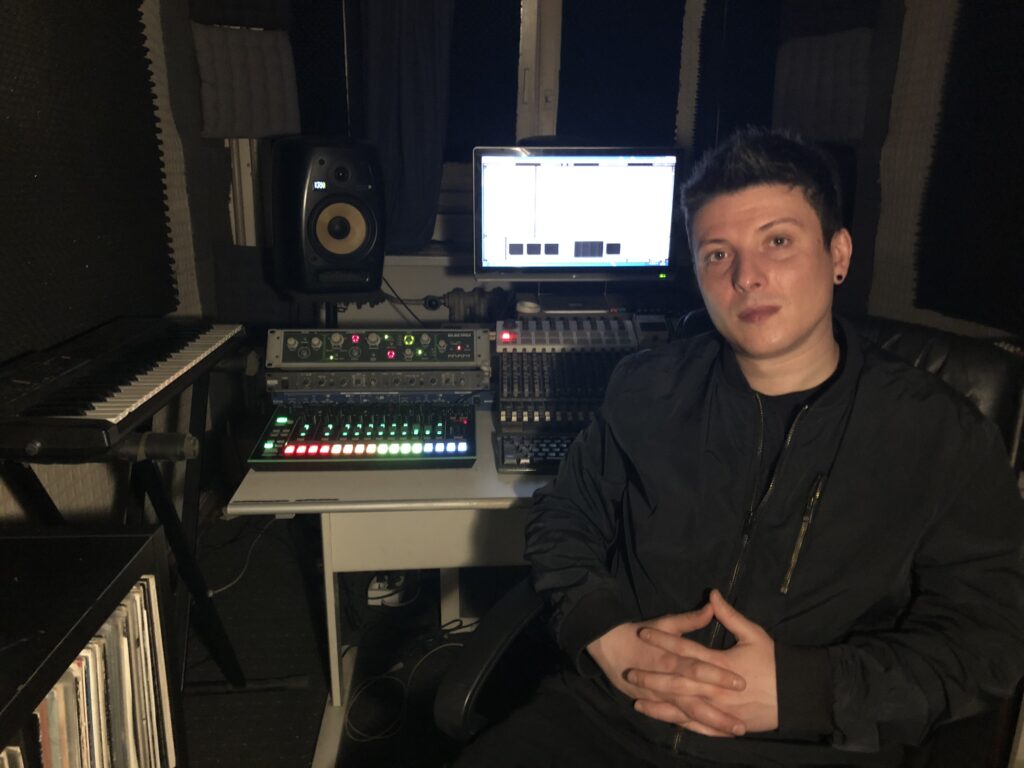 Can you tell us a little bit about the releases you have lined up for 2023?
The release schedule for 2023 looks pretty busy. 3 EP's , 3 remixes, I have also contributed a track for a pretty heavy 3 x 12″ compilation, that is what's confirmed by now. Potentially a 4th EP but it's a little bit uncertain whether it's gonna come out next year due to long que in the pressing plants. So yeah, let's rock n roll 2023 !!! :))))
I always ask our interviewees for some of their defining moments in music. Care to share some of your favorite albums or singles?
Hearing Derrick May on the beach in Ohrid, Macedonia opened my world to the real underground techno music, then hearing the likes of Deetron, Ben Sims, Claude Young, the older version of Marco Carola, inspired another perception of DJing as an artform. Their selection, skill, sharpness and depth in the mixes was undeniable magic and it was my guideline. As for tracks that inspired me throughout my life – I will give you a few:
Tobias Von Hofsten – Swinger (Mechanism Industries) 2001
Dark Comedy – The Bar (Elypsia ) 1996

Carl Craig – 'Wonderful Life' from the album 'Landcrusing' (Blanco y Negro) 1995

Hardcell & Grindvik – Outline (Joel Mull September Leaf Mix) 2003