Hi Lindsey, thank you for answering our questions!
Your bio tells us a story about Polygonia being a multidisciplinary music and art project. Let's start with music. Are you a classically trained musician? How do you apply techniques learned from classical music to your productions?

Yes, I am a classically trained musician. Almost my whole family works in this field either as orchestra / ensemble musicians, at a sheet music publishing company or as teachers. I took early music education lessons from the age of four and then started playing the rekorder at six; with 7 violin and piano followed. I didn't study classical music because pursuing a career in this very hard business was no option I wanted to try. After finishing high school, I immediately stopped all education in classical music. I discovered over the years that I prefer jazz; I always loved to improvise and write my own melodies. This change is the reason that I got involved with some jazz musicians from Munich which led to two lovely collaborations, one with the saxophonist Moritz Stahl in the context of my electric jazz trio Lyder and the other one a duo collab with the drummer Simon Popp. I think that playing music with instruments doesn't lay that far from electronic music production in terms of the theoretical background. The training of my musical hearing which I automatically learned with all the instruments, still helps me today with the harmonies I use and the rhythms I program. I think that instruments are just different kinds of ó synthesizers with a huge variety of beautiful timbres. There are many similarities between them such as envelopes, dynamics, overtones etc. I don't really see a big difference besides the playing practice. The two worlds are very much connected for me as I also love to combine them when I record my voice or other instruments for my productions.
Where does your connection with Techno come from, and how has Munich been from a clubbing
perspective? Where do your influences lie in terms of other artists' music?

My love for Techno started quite late when I visited the last edition of the fabulous Freqs of Nature Festival in 2018. I was particularly impressed by the performances of Rrose and Cio D'or. Before that I only listened to Drum and Bass, left field HipHop and anything that doesn't have a 44-kick pattern. Stimming and very fast psytrance were the only exceptions. I went to plenty of DnB and Psytrance parties in Munich when I was growing up. But in general, I am more of a festival than a club visitor, so I stopped going out at some point shortly before I started producing which was 2017/2018. I didn't really find options which featured the music I like in my city by that time. This changed as we have BLITZ club since 2017, I began going there from time to time in 2019, I think. This club is like a huge studio with an excellent sound system and interesting line ups. I like that they are really diverse in their booking in terms of genres, I always prefer when more than one genre is featured as I am bored
very quickly. It's hard to pin down the influences from other artists as I am listening to all kinds of different styles, there are so many who inspire me. Let me try to name a few who were crucial for my musical development (from various genre directions): Rrose, Tristan Arp, Bambounou, Kercha, Linfeng, Sam Gendel, Salomea, Floex, the early stuff of Nosaj Thing and Mister Bill, and many many more.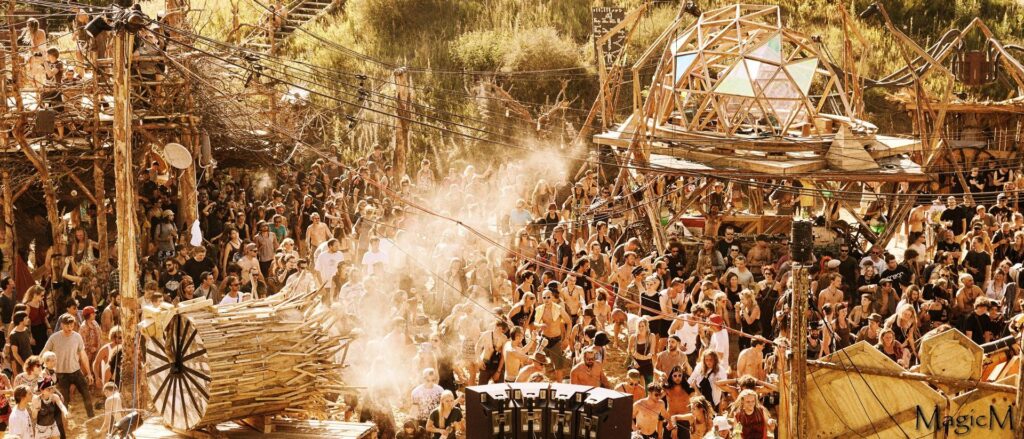 Your daily routine involves both music and graphic work. What came first, audio or visual production? How do these two creative outlets complement each other, and do you find that your visual art
influences your music, or vice versa?
I'd say that both came into my life at the same time. I was always equally interested in the two subjects; I drew tons of sketches when I was a child and never stopped doing so. I got into graffiti while going to high school and then started studying interior design afterwards. I think that visual and auditive art have a lot in common, I found many parameters which can be compared to each other such as rhythm, contrast, frequencies, texture, composition etc. When I have a little break from producing and do visual arts instead and vice versa, I always learn something for the other subject as well. I always feel like I've practiced the other thing when I come back to it. It refreshes my mind constantly to look into both worlds and it gives me new ideas for each of them. Additionally, I do all press shots myself as I am very much into photography, too. Like that I can explore all kinds of disciplines at the same time, all for the same purpose which is a very enriching experience.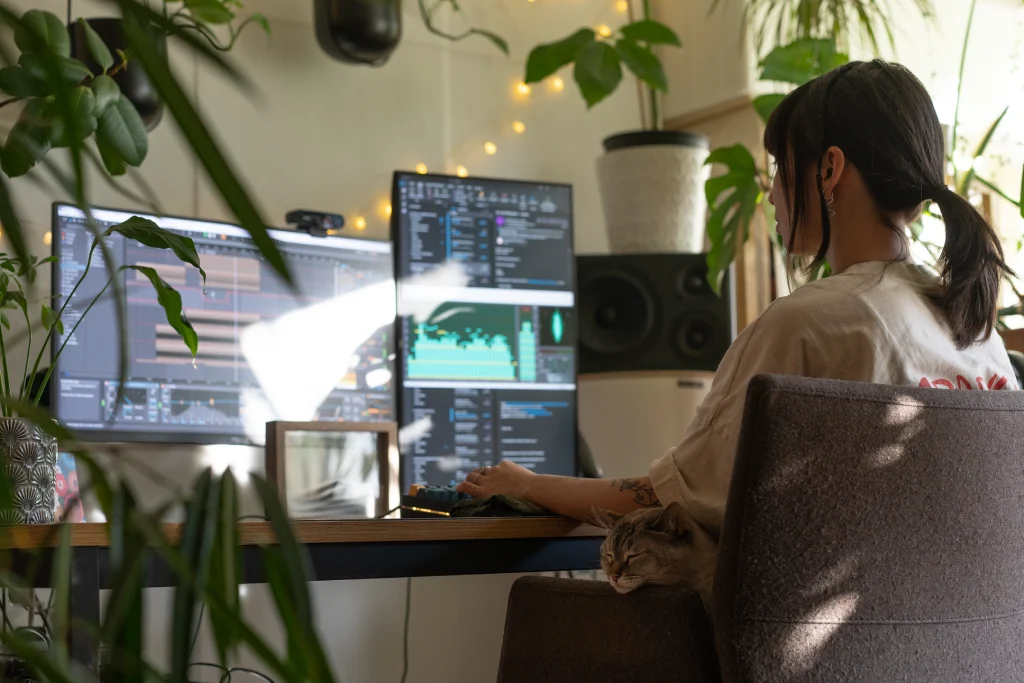 Can you tell us a little bit about the type and use of visual art you create? Is the intention for these to be used as for example assets for a release or show, or do you also create just for art's sake? You have been invited to create the cover for the Technokunst event you are set to play at. What was the creative process like?

Before I had such a tight schedule like I have now, I created a lot of art just for art's sake. But nowadays I don't find the time anymore to do so unfortunately. I still use the opportunity of my two labels to feel free in my visual expression for the artworks. It is a huge pleasure for me to put my energy into those illustrations for QEONE. And I love experimenting with all kinds of different techniques for the covers on IO. I also love doing the designs for Lowless as I am working with a very different kind of aesthetic for them. The creative process of the cover for this upcoming event was that I first used my watercolour on paper with simple moves, then photographed it and put it into photoshop afterwards. I work a lot with colour grading, the artwork ran through many colour changes after I inverted the motif and created the rhythmical composition of the shapes. I tried different styles of typography and experimented with the positioning of the text within the motif. It's a typical design process I guess, just without the conceptual thinking. I was aiming for a certain style aesthetic as you were suggesting so and I liked the idea.
In some of your tracks, for example "Otro Mundo", we can also hear vocals. Do you record your own singing? What is the role that your voice plays in your music? Is the idea of using your voice an extension of production and an instrument, or is it also used to convey thought and meaning?
Yes, I don't like to use any samples (besides a small selection of drums which I am too lazy to synthesize such as bongos) by other people. I want my sound to be unique and therefore I record or synthesize everything myself. As I love singing and feel that I can express another layer of emotion through my voice, I like to work with it in my productions as well. I'd say sometimes I use my voice as an instrument like a synthesizer, sometimes I use it to convey thought and meaning like in 'Otro Mundo'. I think the texture of a voice is truly unique, it can be used in so many different manners like other acoustic instruments as well. In my collab album 'Candid' with Simon Popp for example my voice is used as a synth, I am very inspired by the technique of scatting in Jazz, I use the things I like about it in my own way. Same also for my trio Lyder, I sing there but without any specific lyrics. I think the voice can already transport so much emotion without saying any words. The listener will naturally feel what the message is.
Do you also sing live on shows or DJ sets?

I sing live during concerts with my trio Lyder and will also do it when I perform with Simon Popp. But I don't do it in my solo sets (DJ or live) yet. Maybe later, but for now I leave it to my collab projects.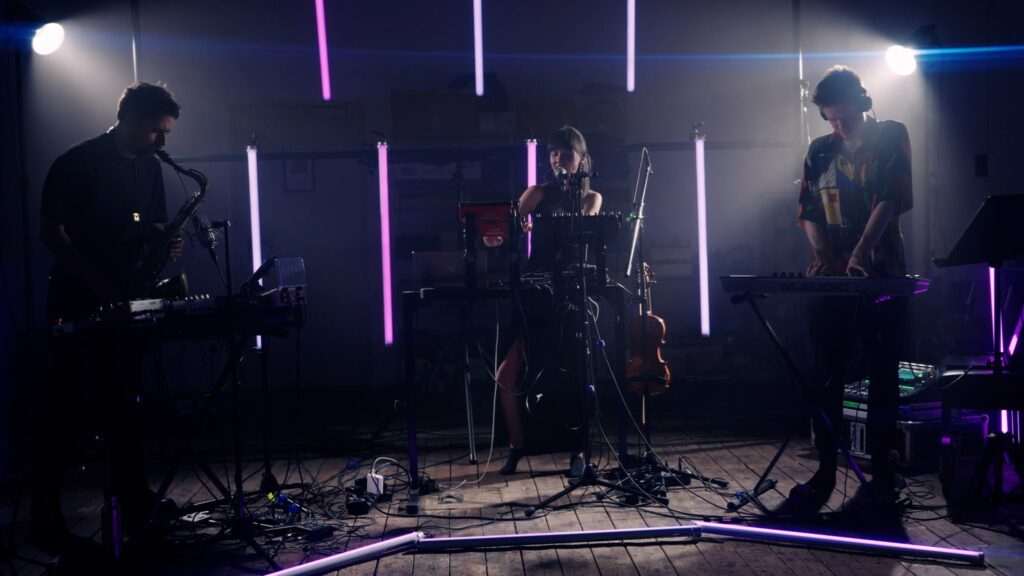 You are often photographed together with plants. Surely, nature must be a core inspiration of yours? The name Polygonia also implies a strong connection, these are a genus of butterflies after all.
Indeed, plants and animals are very crucial for me. I have a lot of plants in my studio and the rest of the apartment – I built myself a little paradise garden. They give me a feeling of peace and a deeper understanding of how nature works. There are so many things to know in order to keep them alive, I learn more and more about them day by day. I am highly inspired by the huge variety of forms of existences on this planet and I love to use those inspirations as synaesthetic input for my music. That my name is the name of a butterfly is actually a coincidence. I selected this name before I produced music, it was meant for all my creative output which was mainly focussed on visual art by that time. I wanted a name which showed that I love to do various cultural disciplines, I was also sewing some of my own clothes, writing lyrical texts, doing singer songwriter music, photography and things like that. That's why I thought something like Polygon would be nice, but I was not completely satisfied, I wanted something more unique. Then I stumbled upon this beautiful plant called Fittonia, I really loved the ending of this word, so I thought why not put together Polygon and -onia. It sounds like the name for a landscape with many facets. That's how this name was created. I didn't research about it as my project was so tiny by that time, I didn't know anything about where I wanted to go with it. Years later I found out that it was the name of the butterfly which was a wonderful coincidence.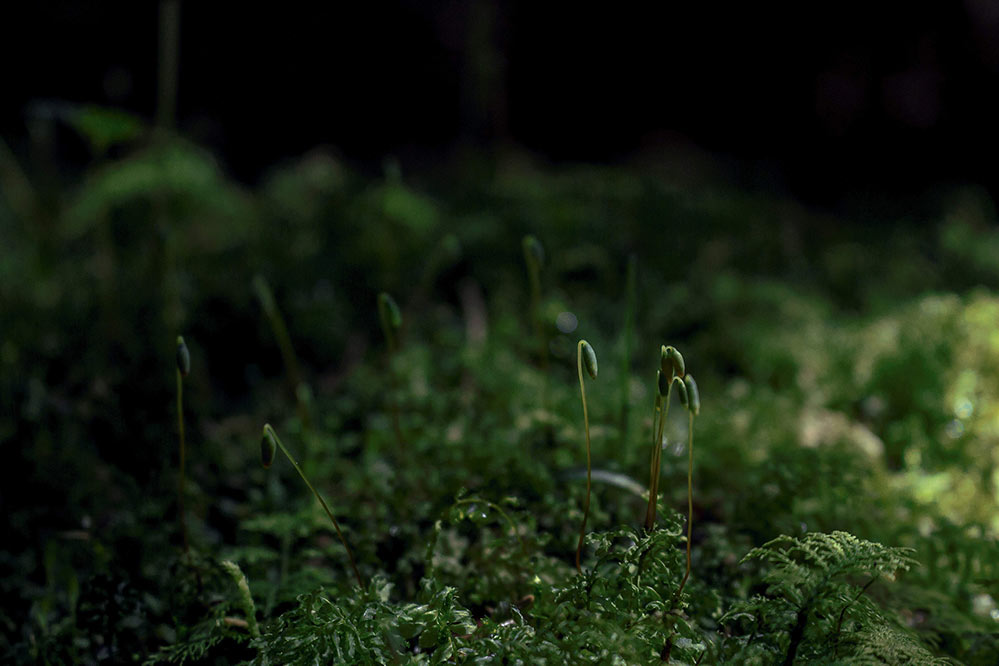 Your music is described as having a mystical, organic character. ARA's copywriter even called it avant-garde dance music in their release sheet for "Living Patterns". How would you describe it? How do you experiment with sounds in your creations? Do you have any production techniques you think are special to you?

I would also describe my music as organic and mystic. Groovy is another attribute which is crucial for my work. Clean and psychedelic as well plus rich in harmony and sound design. There is no go to technique for me, the only thing which I can definitely say is that I do almost do everything with the Ableton operator and Ableton's built in FX. I really love to modulate my elements, that's why I synthesize most of them myself. In each track I try to do something new which I did not do before; I love exploring the endless possibilities of music production. I have months in which I prefer doing everything by synthesis, then there are times when I prefer working with sample manipulation.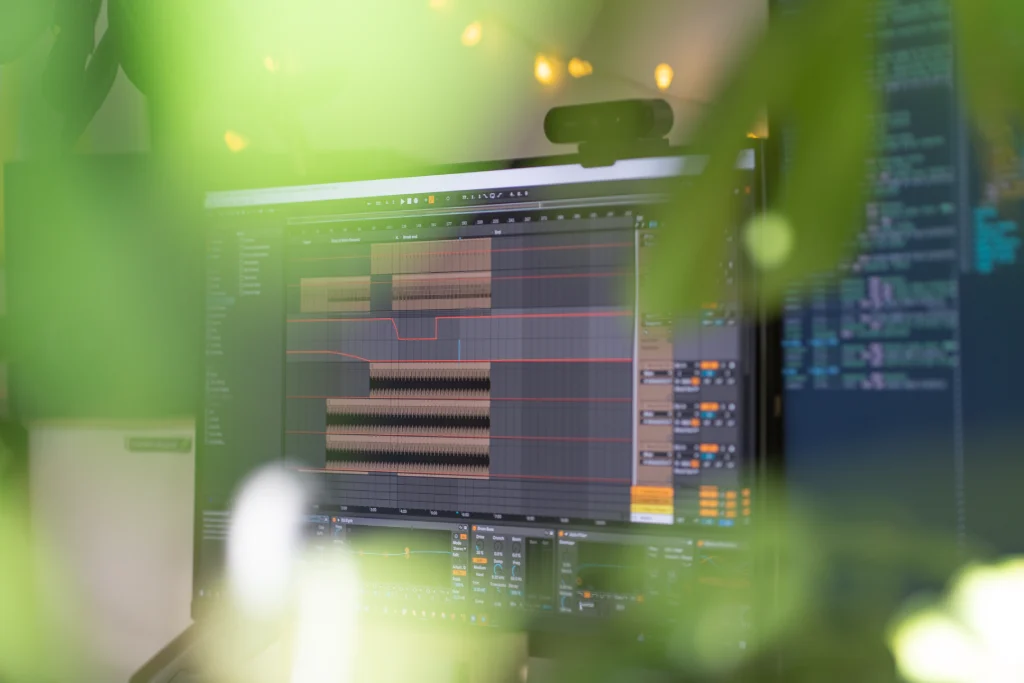 Can you talk us through your studio and your favourite gear for production?

I am doing everything completely in the box. I don't use that many plugins, I like to keep it minimal as I also want to use the same things which I use in my live sets. That's mainly the Ableton Operator as mentioned, the built in FX and some utility plugins such as the Valhalla Reverbs and Delays, the Sonic Academy Kick 2 and some saturations plus limiters which are not built in. I discovered the IPad as a very mighty device as well, I love the Pattering 2 drum machine, Borderlands Granular and TouchAble Pro. Next to Ableton the most central software in my workflow is definitely my audio analyser which includes a goniometer, spectrum analyser, level- and peak meter, correlation meter etc. It marks one of the most important elements in my work. I am convinced that the final great quality of a track comes from a proper mixdown. I used to work a lot with the Digicheck by RME but now we started developing our own analyser at IO, I prefer to use this one now. We'll probably release it next or the year after. My hardware are my acoustic instruments 🙂
You founded your own label QEONE last year. How does owning a label contribute to your artisticfreedom, and what kind of vision do you have for the label in terms of supporting and promoting other artists?

As mentioned, I really enjoy the creation of the cover artworks, it makes me dig deeper into the field of illustration. My vision is that my label should follow a certain sound aesthetic which is very groovy, organic, sound design focussed and unique in its own way but not a specific genre. All things between Ambient, Techno, House, Dubstep, Experimental and much more is allowed as long as it has a special twist. The covers should mirror this; therefore, I chose a playful and colourful organic style with a psychedelic touch.
Furthermore, I plan to do only digital releases with this label. I want to support small artists, some of them nobody knows before their first release will come out. I couldn't afford to do this if I would do vinyl records and next to that I don't want to contribute to plastic production with my label. If I start with physical releases, I would only do it with a completely sustainable method. I didn't look into it yet as I still want to build the name of the label up to a certain point until I check this. And in the end I can imagine staying with digital only though, let's see about this later. I like it that having a label means networking a lot, it makes me get to know the scene even better. I also love doing events with it, especially the recent on board x qeone night at OHM was incredible. And if I get to feature one of the emerging artists from the label's roster like Cafe de la Jungle, it makes me even happier.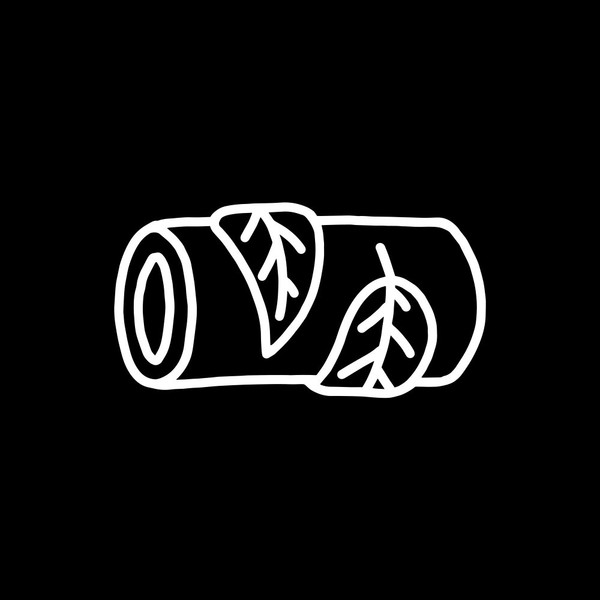 How about the other label you are involved with, IO? This is a collaborative effort with fellow producers Dycide and MTRL. How is IO positioned compared to QEONE?

IO is much more a collective than a label. It was built by our circle of friends from Munich and the concept is or was that we mainly release Deep Techno, Ambient and from time to time some downtempo music. It has a very different approach as it is not focussed on a certain sound aesthetic but on the individual styles of our label members. We all have a very different approach to our productions, and we use IO as a platform to show our sound palette in the range of the named genres. Although I think now, we reached a point from which we want to widen our style spectrum. Members such as FTP Doctor, Dycide and also a new artist whom we'll announce very soon are breaking out of Deep Techno. I count myself in as well. I love to release IO artists on QEONE as well, but the vision of the two labels is definitely a different one. With IO we only release our closed circle of members and no external artists. There was only one exception for the one and only vinyl release we ever did in the past, the 'Of Morning and Of Glory' VA featuring the artists Infinity, Olorun, Foreign Material and Javier Marimon.
In a past interview, you spoke about being proud of producing as a woman and breaking stereotypes. How has your journey been, navigating the music industry, and what advice would you give to aspiring female producers looking to get into production?

My journey has been very interesting and positive, I am thankful for the welcoming vibe of the scene, and I am very lucky that I didn't really have any bad experiences with men in the music industry. I heard bad stories from other people though, glad that I didn't experience any of those myself yet. I am quite happy to see more and more talented female producers popping up nowadays. It was quite a task to find some fitting ones for my label as I don't want to release a woman just because she's a woman, but I found some really good ones now – some of their releases are going to come out next year. What I am searching for right now are also artists from the  LGBTQIA+ scene, so if anybody of you reads this, feel free to reach out if you think that your sound matches the label. The advice I would tell female, LGBTQIA+ and any other aspiring artists is to just keep going, nerd into the subject and do self-releases. A label is not always the best way to start as an artist, only if it is really professional. When I started producing my ambient tracks, I released them as singles on my own bandcamp, it still sells until this day and I get all the payouts 100% myself which is actually great. I discovered some small artists, Cafe de la Jungle was also one of them, who did the vinyl pressing, the promo, distribution etc by themselves and learned so much from this process. I think it is a really helpful start to first explore yourself how the music industry works, make yourself independent and be your own boss. And later, always check if a label which wants to collaborate with you is really working in a professional manner, there are too many who are not.
What can fans expect from Polygonia in 2024? Are there any upcoming projects or collaborations that you're particularly excited about? Perhaps your record with Popp being released right now on Munich- based label Squama?

Indeed, in the beginning of 2024, my EP on Midgar Records will be released. Furthermore, I'll have a very exciting collab release upcoming with one of my idol artists. And other than that, I am also working on some more material for some of my favourite labels, you'll see. I want it to be a surprise hehe. And yes, my collab album 'Candid' with the drummer Simon Popp just got released on Squama, really proud of this one.
Favourite venue you've played at? How was the energy? Do you find that it's always easy for you to
get into the right mindset for a performance?

Without question, Berghain is on the list of my fav venues. Each time the energy is fascinating, this floor is really something. Hard to describe, but full of magic. I love playing long sets, and the standard set length there is always 4 hours with a toilet behind the booth. Great conditions! Other than that, De School was also really amazing; so sad that it's going to close soon. I love the vibe there, very focussed on the music only. You can feel that everybody is completely sucked in. I would say that it is relatively easy for me to get the mindset started. There are only very few occasions in which I don't. I love playing DJ sets and am always hungry to check out some new tunes and explore how the audience is like. Each city and country is different in that respect, you can learn a lot about the mentality of the people like that, too.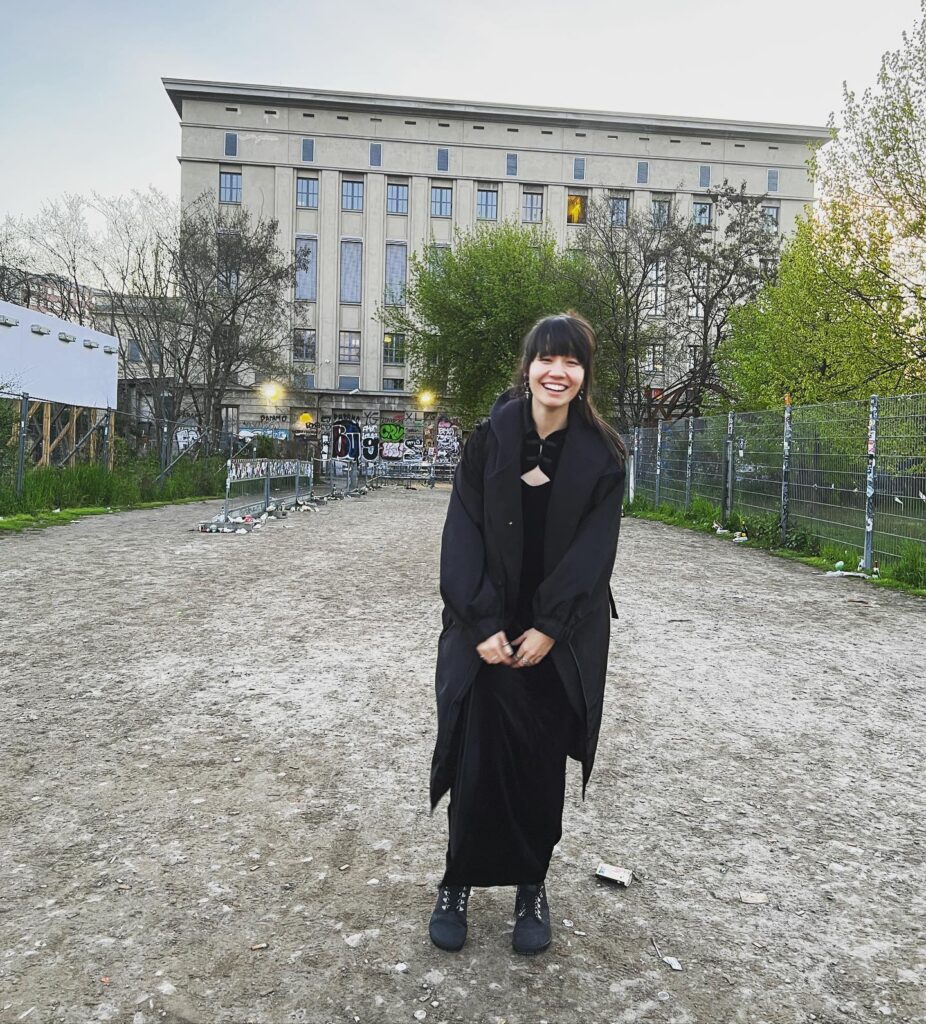 Can you share some of your favourite music, – perhaps not from the realm of Techno – that you wish
readers of this interview heard?

Quartz – Play Mu Steez
Moses Yoofee Trio – throwback
Venetian Snares – Suffocate
Sam Gendel – Candy Rain
Kokoroko – Those Good Times
Francis Bebey – Sansa Tristesse
Eli Keszler – The Vaulting Sky
https://www.polygonia-creations.com/