I would first like to ask you a little bit about your youth and starting out as a drummer for a band. How did you end up doing it and what kind of music were you playing?
As a teenager, I was very much into Radiohead, Mogwai, Explosions in the Sky, the so-called post-rock era. I was in love with these progressions and repetitions. Playing the drums was my first calling. After some time drumming, I put a lot of harmonic ideas into the music the band played. I found myself revolving around melodies, searching for sweet spots that dictated emotions. I don't have a background in studying classical music or playing instruments, so I just learned things as I went. I do have a strong musical vein in my family though as my father has been a saxophone player all his life, while my mother is a tenured piano player and teacher. Before starting out in a band, I learned to play the drums by myself while listening closely to that music and learning the drum patterns from there.
What brought about the change from instrumental to electronic music, and specifically Deep Techno? Did this change coincide with you moving from Belgium to Germany? Were you able to take advantage of the skills you learned playing instruments, and have you incorporated anything from playing live – into your digital workflow?
The band separated at some point due to differing interests. I wanted to dive in deeper and compose, but did not have the funds to acquire all the necessary tools, like hardware synths at the time. Software seemed like a great alternative for this. It has just been a couple of years ago that I started putting together some analogue gear. I was initially influenced by the Jungle / Drum & Bass scene. We participated on a lot of raves in Belgium and Netherlands and ended up in Techno parties as well. Artists like Len Faki or Miss Kittin were playing all the time. Initially it was a bit too "soft" but then I ended up enjoying it slowly but surely. As I aged, I found myself drawn to it even more. The parties educated me in a way and I started to understand what made people move, what triggered their bodies' inner expressions. I initially made Jungle inspired beats and more breaky stuff and transitioned to Techno from there as I got more mature. The 4/4 calmed me down somehow. As to incorporating things from playing live instruments to electronic music production, I think the experience just helped me to be able to put my thoughts and ideas down quickly in a raw form.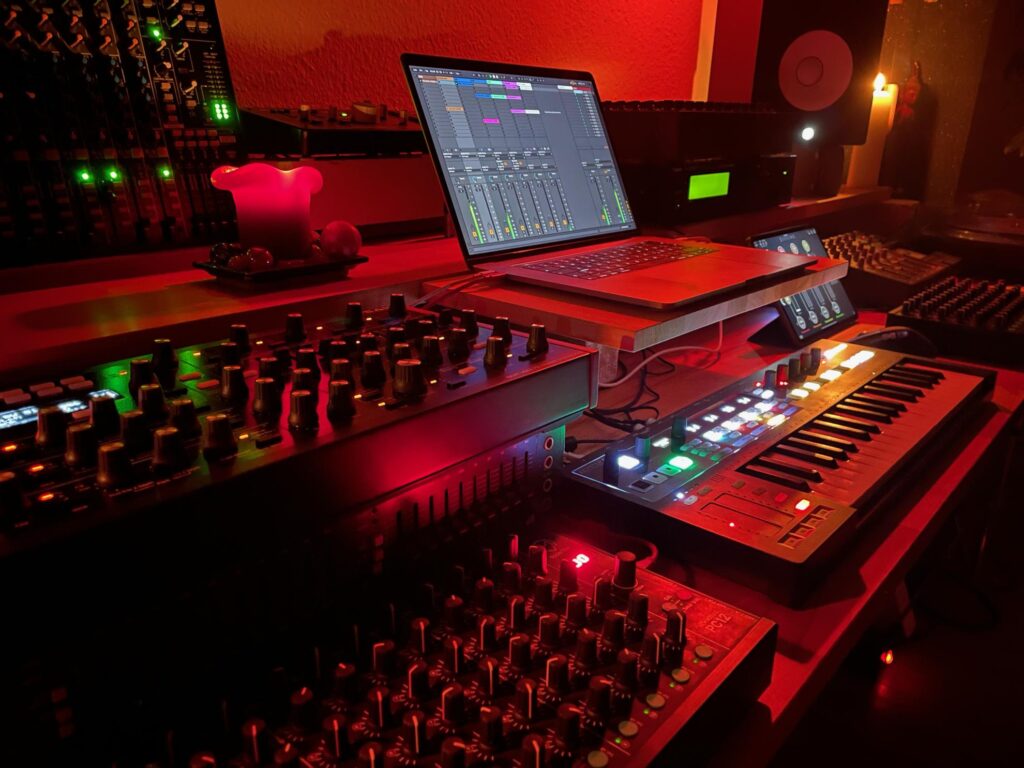 Can you talk a little bit about your production process? We are also interested in some of the artists that really influenced your output as a producer. Is there anyone you really looked up to when you were starting out, and ended up working with?
I have to be at peace to be able to start my machines and jam. Then the production process for me is kind of rough and simple, if I like how it sounds, and will not care about forgetting an EQ here or there. It is completely okay for me not to fill the frequency spectrum all the way up. Sometimes it needs a few months before I'm retouching a jam or idea, working on more detailed EQ or processing. I found that a lot of times, accidents make the best ideas in my tracks. Obviously, I had occasions where mastering engineers would tell me that some things need to be changed. Most of the time they observe details I don't hear in my home studio so I will change them of course. But sometimes things that others want to change are just part of my creative process, such as not having a high attack on kickdrums.
As to electronic music inspirations, originally Squarepusher, Aphex Twin, Bogdan Raczynski, Boards of Canada, Max Cooper, Minilogue (even more Sebastian Mullaert as solo artist), were my first triggers and producers I would try to "imitate". Later one of the biggest influences became Rod Modell aka Deepchord. He as an extremely subtle way of expression and mixing harmonies. Marcel Bosscher has also been one of my big inspirations and even more a kind of mentor. In terms of playing DJ sets or infusing my personal taste even further, Aachen and promoters like "Solid" or "Transition" were game changers in my mind.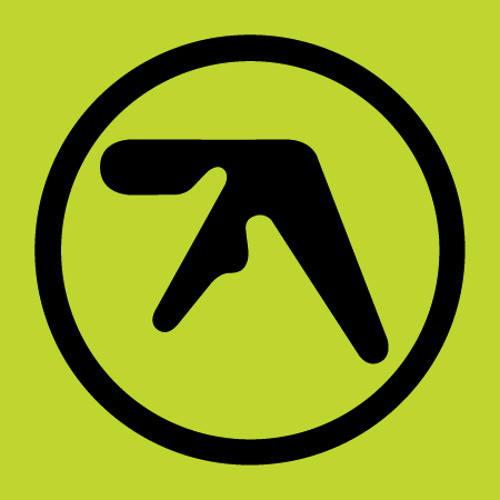 You are releasing productions under a few different aliases. What is the production ethos under "d162" and your other aliases "In A Left Place" or "Leinad"?
In A Left Place is a bit more melodic, less conceptual than my current alias. I don't really have a plan with these names, I sometimes do jams and feel that some output could fit one or the other name better. d162 is a group with some close friends who come from a different place music-wise, and we actually have an album ready but not released yet. Leinad is a more forward leaning and rougher techno project. I might do a bit more of these but then I never made up my mind whether having this released under my Daniel[i] alias, which would be easier to follow for the listeners. Only the future knows…
When did the idea of launching your own label take root? Can you tell us a little bit about the A&R ideas behind Whispering Signals? Is this only an outlet for your music, or do you plan on releasing EP or LP material from other artists?
The concept started through my connection with Aachen, the city I live in now. The city and the people, many of my friends have influenced me deeply. It is a concept that I think is the result of a maturing process, and originally started with a track I named Whispering Signals, but ultimately changed as I felt that that name was meant for something bigger than just one jam. The label is basically a type of attentiveness, put to music. The love for the background and the subtle. I feel like having a musical output that is whispering to you and giving you the space you need to imagine more stories on top of it… hence the name. It could be Techno, Ambient, or even Jungle and Breakbeat, there is no restriction in my head.
I am very protective with the output of the label. I am working on a solo EP with all originals, no remixes. WHS04 is planned with Zemög, a Colombian artist. South America has amazing producers, and it is quite hard for them to release anything on vinyl. We in Europe are very privileged in this regard. Zemög sent me a few tracks and I immediately chose one of them as the starting point of his EP. I'm much looking forward to put this EP on Wax. There is no rush or time constraint here, there is plenty of patience for the label. Also, I am open to all kinds of "models" for the releases. The first one for example was an original from me with 3 remixes, then we had 3 originals and 1 remix, then 4 collaborations with my dear friend Purl. 04 is going to be 3 originals from Zemög with one remix made by myself.
Technokunst's DJs are particularly interested in vinyl releases as we all play vinyl. Do you intend to keep pushing vinyl records on your labels? We hear from friends in the business that vinyl pressing has very long waiting lists, both for mastering, lacquer cuts and manufacturing. Does this affect your personal release schedule?
The label will continue to have releases on wax for sure, but the process is long – although I did not feel the pressure up to now as hard as maybe others did. I work with Rand Muzik since the launch of my label. They hear me out, they respond pretty fast. Haven't had much issue with the cuts either, and when I had something (for the first one), they changed it immediately. Same feedback goes for the mastering studio Enisslab in Rome or the distribution Word&Sound in Hamburg, it fits all nicely together.
Can you talk a little bit about the releases that you have lined up?
My latest EP was released with Pyramid Blood in late August. I have recorded 4 ambient pieces that came out in digital and tape format. The EP is called "Loops for Now", I guess another introspective release of mine. I also have something ready for Alpenglühen and Huinali (both planned for 2023), it will be soundscape and pad focused but still on a subtle 4/4 pattern. We have a new vinyl-only project with Rambadu called "oooooooo". The first release will be around 112 BPM, one long track, A sided only. The records are finished and ready to see the light in mid October. I am also working on something faster for Counterchange (run by Inland), which is definitely dance-floor oriented, showing a different side of my character, inspired by a lot of raves.
We at Technokunst are always interested in touring artists' studios. Care to show us some of your favorite equipment, and talk us through your workflow?
I always have a different approach. Sometimes I start with the beats, sometimes it's the harmonic ideas that come first, or just the whispering moods from the background to give me a first layer of sounds to work with. I recently bought a Novation Peak, and I have to say, this synth is a true beast of sound design, in polyphony, definitely a keeper! I program my beats with Ableton and using a Faderfox PC12 to control as many parameters as possible, such as volumes, attacks, decays and pitches plus some effects for the hi-hats to make them more organic of course… I use an old Ibanez RM80 Mixer (used for drums initially) for some extra processing. I feel the character of this mixer is giving the necessary saturation to my layers. Another nice tool would be my Tascam 414, I'm always surprised by how the layers sound when pitching them down to the right tuning through a tape. I just love it, it gives those little particles that I often miss, the dusty side of music that I couldn't live without nowadays, it became an important part of the process for me. Thank you Markus Offerman for initiating this need in my head. Last but no least, my Roland JV-2080 which I mostly use for extra soundscapes. I love how the synthesis (PCM based) is working and giving my tracks that little sparkle from out of space.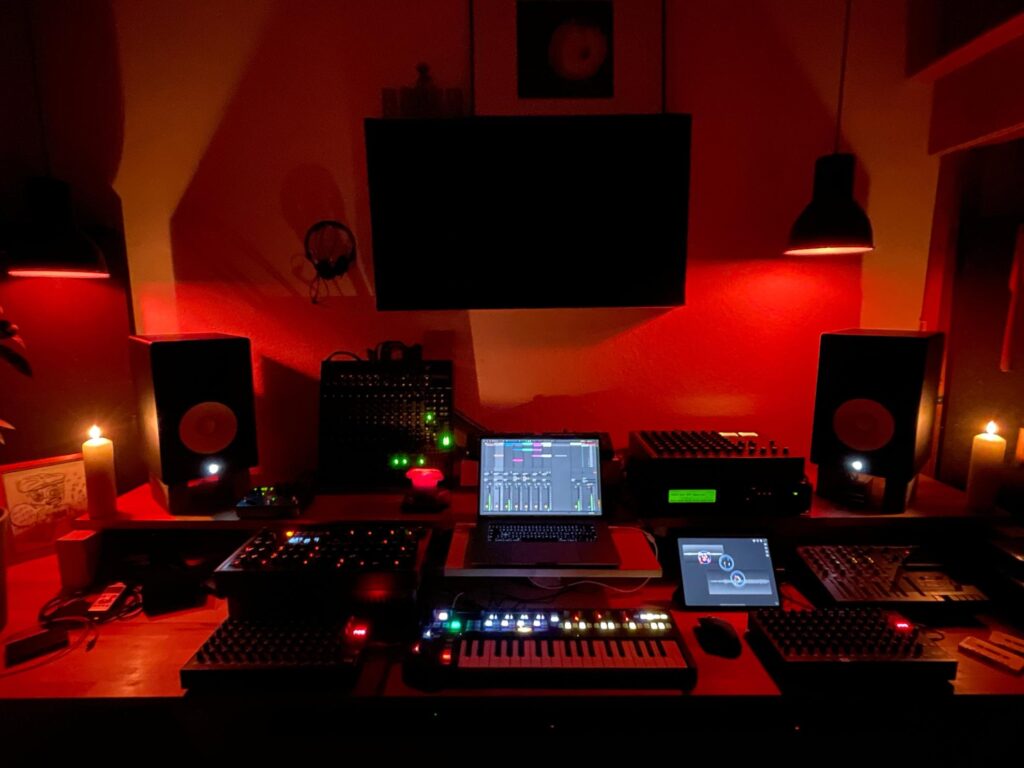 Are you planning on DJing at any point, or are you focusing more on a live set? If you are playing live, do you actually create material on the fly in your sets, or is it more a combination of stems and effects?
I love to DJ and play sets that make people move in an elegant way! I love to create new tracks on the fly with "tooly" music as well as samples and loops from my own library. I always give a more personal character to my sets with this. I feel my best DJ sets are the ones where I surprise myself with those ideas and loops. I'm a fan of the fast BPMs when it comes to Techno, ruff or deep, I can handle it both ways. I've learned to use an EQ as an instrument more than just a parameter to bring in and out… The whispering side of DJing came to me while playing on sound systems that were too pushy, so I always felt to play the EQ around 10 or 11 o'clock to make tracks sound smoother and softer even though they weren't… Giving the 12 o'clock EQ, the original parameter, became something rare in my warm up sets. About live sets, I've played a few in the last couple of years. It's something special for me and not standard. I like to keep that part as pure as possible. It's improvisation for me when I'm playing live, I wouldn't want to know what there would be 5 minutes later, that's my vision of a live set. Let's see when the next one will be ready to be explored.
We usually ask producers to tell us a few of their favorite tracks or albums, music that they would like readers to hear. Would you show us some of your favorites?
My 5 favourite albums of all time are:
Deepchord – Ultraviolet Music

Sebastian Mullaert & Eitan Reiter – Reflections of Nothingness

Biosphere – Substrata

Aphex Twin – Selected Ambient Works II

Chi – The Original Recordings